You are not alone.  There are many local pregnancy centers which assist women facing an unplanned pregnancy and offer or refer for free pregnancy tests, counseling, material and emotion support, medical care, educational programs, housing referrals, and much more. 
A Volunteer Life Liaison will help connect you to the resources and support you need.
Visit a Catholic Church in the Roman Catholic Diocese of Rochester and ask for a Volunteer Life Liaison or contact us and we will connect you to resources in your area.
Office of Life Issues 585-328-3228 Ext. 1287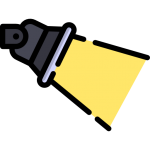 Spotlight on Birthright
Birthright offers a safe haven for pregnant girls to find assistance.  Birthright provides love and fosters hope!  Hope in the pregnant mom, in her future, and in the life, she is carrying.  To learn more about the Rochester Chapter of Birthright visit  https://birthright.org/rochesterny/.