There are numerous events going on at any given time within the Diocese of Rochester.  Here you will find some information on local events that may be of interest to you.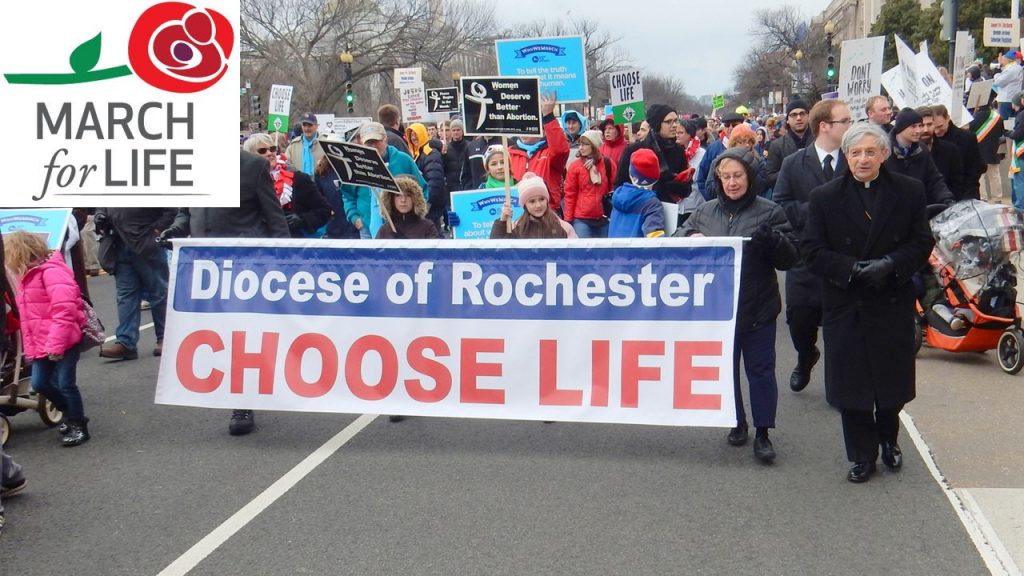 Looking for information on the March For Life 2020? Visit the Respect Life Page or click here
---
Sponsored by St. Anne and Our Lady of Lourdes Churches, Brighton
Sponsored by St. Louis, Pittsford
List of  Chartered Buses
February 4, 2020  Medical Professionals Advocacy Day
In an effort to stop New York's assisted suicide legislation, the New York Alliance Against Suicide is sponsoring an advocacy day for medical professionals.
Register:  https://nosuicideny.org/event/medical-professionals-advocacy-day/
February 6, 2020 Theology and Culture
St. Bernard's School of Theology and Ministry hosts a Presentation by Ellen Duncan entitled "How Love Will End Abortion:  A Pro-Life Story"
Flyer and information regarding registration:  Theology and Culture Feb. 6
February 8, 2020 Presentation for Nurses (Retired and Active)
The National Association of Catholic Nurses and the Rochester Council of Catholic and Christian Nurses presents:  How to become a Compassionate Presence in the Nuring Profession