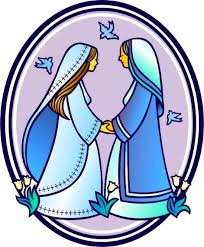 Elizabeth Ministry
Elizabeth Ministry is an outreact to women and families who have experienced the loss of a child through miscarriage, stillbirth, or infant death.
The purpose of this ministry is to affirm, support, and encourage during this very difficult time.  The Elizabeth ministry offers one-on-one emotion support, and sponsors several events throughout the year including Memorial Masses.
They distribute comfort kits, resources and sympathy cards.  The ministry strives to provide a support network of women and families who have shared experiences.
If you or someone you know could benefit from Elizabeth Ministry please contact:  Janene Loughran at 585-329-1974 or Molly Hickey at ElizabethMinistryROC@gmail.com